Preparing for Tornadoes | SERVPRO of Corpus Christi East
4/7/2022 (Permalink)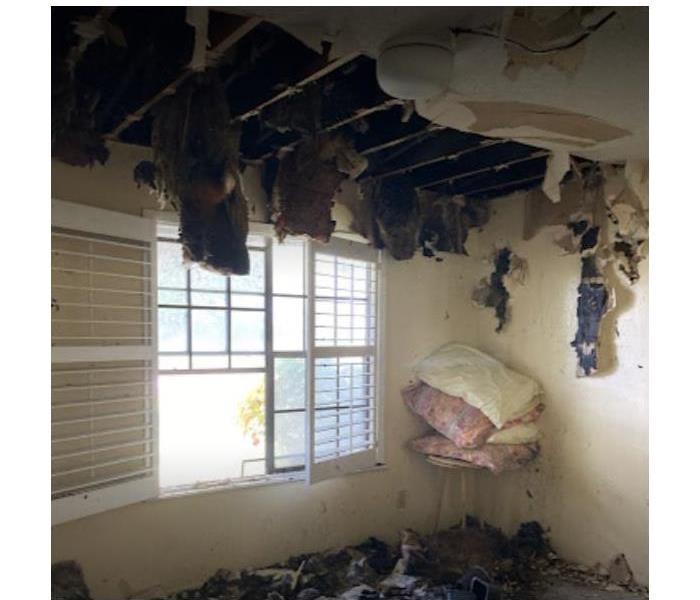 We have seen an influx in tornadoes in the southern region lately. It is always good to be prepared when dealing with storms that could potentionally turn into a tornado.
Prepare:
Know the signs of a tornado, including a rotating funnel-shaped cloud, an approaching cloud of debris, or a loud roar similar to a freight train.
Sign up for your community's warning system. The Emergency Alert System (EAS) and National Oceanic and Atmospheric Administration (NOAA) Weather Radio also provide emergency alerts. Become familiar with your community's sirens.
Pay attention to weather reports. Meteorologists can predict when conditions might be right for a tornado.
Identify and practice going to a safe shelter for high winds, such as a safe room built using FEMA criteria or a storm shelter built to ICC 500 standards. The next best protection is a small, interior, windowless room in a sturdy building on the lowest level.
Survive:
Immediately go to a safe location that you identified.
Take additional cover by shielding your head and neck with your arms and putting materials such as furniture and blankets around you.
Do not try to outrun a tornado in a vehicle.
If you are in a car or outdoors and cannot get to a building, cover your head and neck with your arms and cover your body with a coat or blanket, if possible.
Recover:
If you are trapped, cover your mouth with a cloth or mask to avoid breathing dust. Try to send a text, bang on a pipe or wall, or use a whistle instead of shouting.
Stay clear of fallen power lines or broken utility lines.
Do not enter damaged buildings until you are told that they are safe.
Save your phone calls for emergencies. Phone systems are often down or busy after a disaster. Use text messaging or social media to communicate with family and friends.
Be careful during clean-up. Wear thick-soled shoes, long pants, and work gloves.
In the event your home or business is damaged by a tornado or high winds, SERVPRO of Corpus Christi East is available 24/7/365 to assist in securing your property.
Our reconstruction team is experienced in restoring properties from this type of damage, working in conjunction with your insurance company to bring your home or business back to life. Call us today at (361) 985-6444!