How To Clean Build-Up In Your Corpus Christi Home's Gutters After a Storm
1/18/2022 (Permalink)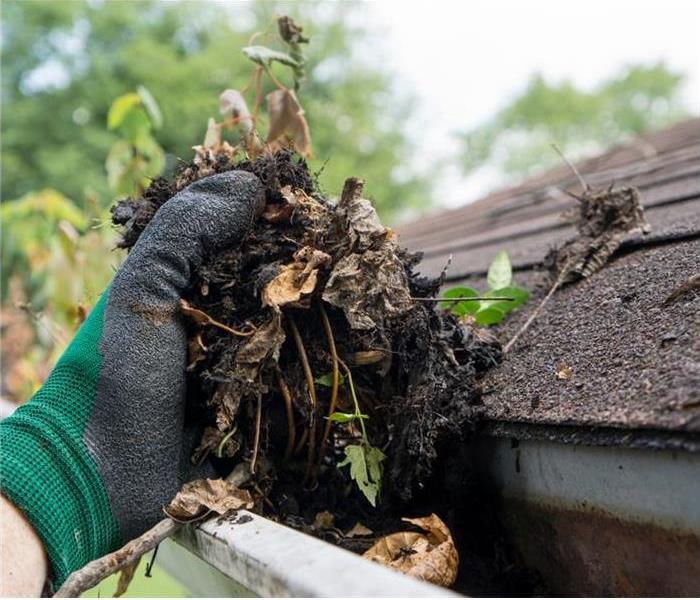 SERVPRO of Corpus Christi East knows that we get our fair share of sunny days throughout the year, however, it also brings the occasional rainstorm. Our rainstorms are often accompanied by heavy wind and very strong rain. By dumping a high volume of water in a relatively short amount of time, it's important to take precautionary measures to prevent building that can affect your drain pipes.

One measure you can take is cleaning out your home's gutters and storm drains after a storm hits, and you can do it in three easy steps:

First, start by scooping out debris. Find a ladder and securely place it against your home so you are able to reach the gutters comfortably. Start at the end closest to the drain outlet and gradually work your way to the other end, removing loose debris as you go.

Second, use a hose to spray a steady stream of water through the gutters towards the drain outlet. This will help remove any stubborn dirt and debris that may still be holding on from when you were scooping.

Third, be sure to check your drain pipes for any blockage. In some instances, rainstorms can force material into the pipes, causing potentially severe damage. A good way to detect if your drain pipes are blocked is if you see a trickle of water rather than a flow coming from them. If this is the case, try using a hose at the top of the gutter and spray directly into the outlet to help clear any congestion.

Following these steps will help prevent your gutters and storm drains from taking on damage from blockage and build-up. If you experience any major damage like indoor flooding give SERVPRO of Corpus Christi East a call at (361) 985-6444 and our experts will be there to help you resolve and repair the issue!