Simple Ways to Be Green! | SERVPRO of Corpus Christi East
4/26/2021 (Permalink)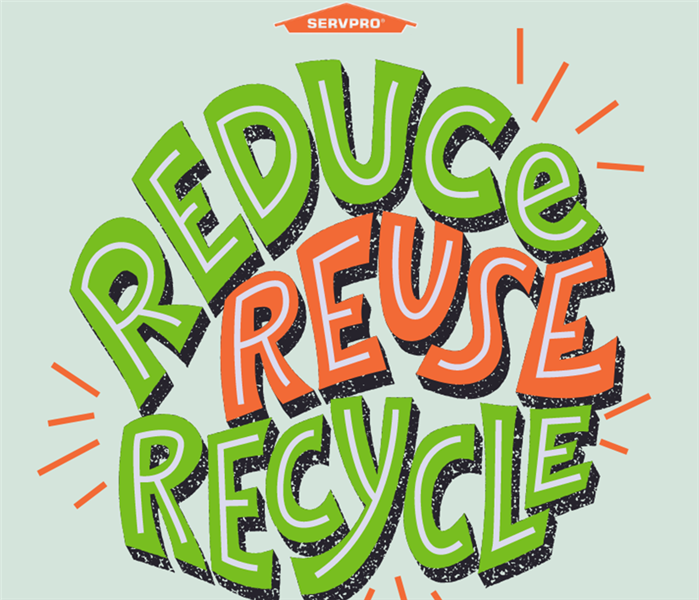 Climate change has a large impact on many aspects of our lives, including damage to our homes, more expensive home insurance, unbearable outside working conditions, higher electric bills, allergies and health risks, poor water quality, and more! We have listed ways easy ways to become "greener" and help our beautiful planet.
Use your diet to help climate change. Try participating in meatless Mondays.
Try a foodprint calculator to find out exactly how your meals impact the planet.
It's time to start plogging aka picking up trash while jogging! This is a fun and effective way to get a workout in while cleaning the community.
Change your paper bills to online billing.
Convince your school district or office building to choose reusable utensils, trays, and dishes in the cafeteria.
Help protect pollinators by going pesticide-free! We need pollinators to ensure the persistence of our crop yields and ensure healthy sustainable ecosystems now and in the future.
Buy organic food to keep your body and the environment free of toxic pesticides
Buy local food to reduce the distance from farm to fork. Buy straight from the farm, frequent your local farmers' market, or join a local food co-op.
Use a reusable water bottle to make a big impact on your plastic consumption.
Avoid single-use plastic items, and if possible, buy products in glass or paper. Glass products are easily reused, and paper is a much friendlier product to the environment.
Donate your old clothes and home goods instead of throwing them out. When you need something, consider buying used items.
Always read labels! Use environmentally friendly, non-toxic cleaning products to avoid washing toxic chemicals down the drain!
Take a shorter shower and use a water-saving shower head.
Save electricity and turn off lights when you leave the room.
Use long-lasting light bulbs and flip the light switch off when you leave the room.
Bike more. Drive less.
Use cloth towels instead of paper towels.
Stop idling in your car.
Invest in a rainwater collection system. There's so much you can use this non-drinking water for — like cleaning or watering plants.
Take the steps instead of the elevator.
Use paper, metal, or glass straws instead of plastic straws.
Unsubscribe from junk mail.
Make your yard creature friendly with bird feeders, birdhouses, and birdbaths.
Here are SERVPRO of Corpus Christi East, we do everything we can to be environmentally friendly and help save the planet. Let us know how you plan to pledge to be greener this Earth Day and every day!